Have you noticed while heading over to dinner or a cocktail party at a friend's you find yourself falling into a case of kitchen envy? I think we've all been there at some point! So, you find yourself scrolling through Pinterest, design magazines and perhaps even looking at local contractors.
But maybe there's something that keeps you from taking the next step and saying yes to that kitchen renovation. Did you know that the kitchen is considered the heart of your home? So, it would make sense that we are very careful with our home's heart.
Here are some kitchen island ideas that will make the heart of your home skip a beat…let your kitchen remodel flow with ease.
1.Natural wood accents meet that clean chrome. A modern yet classic kitchen island design idea.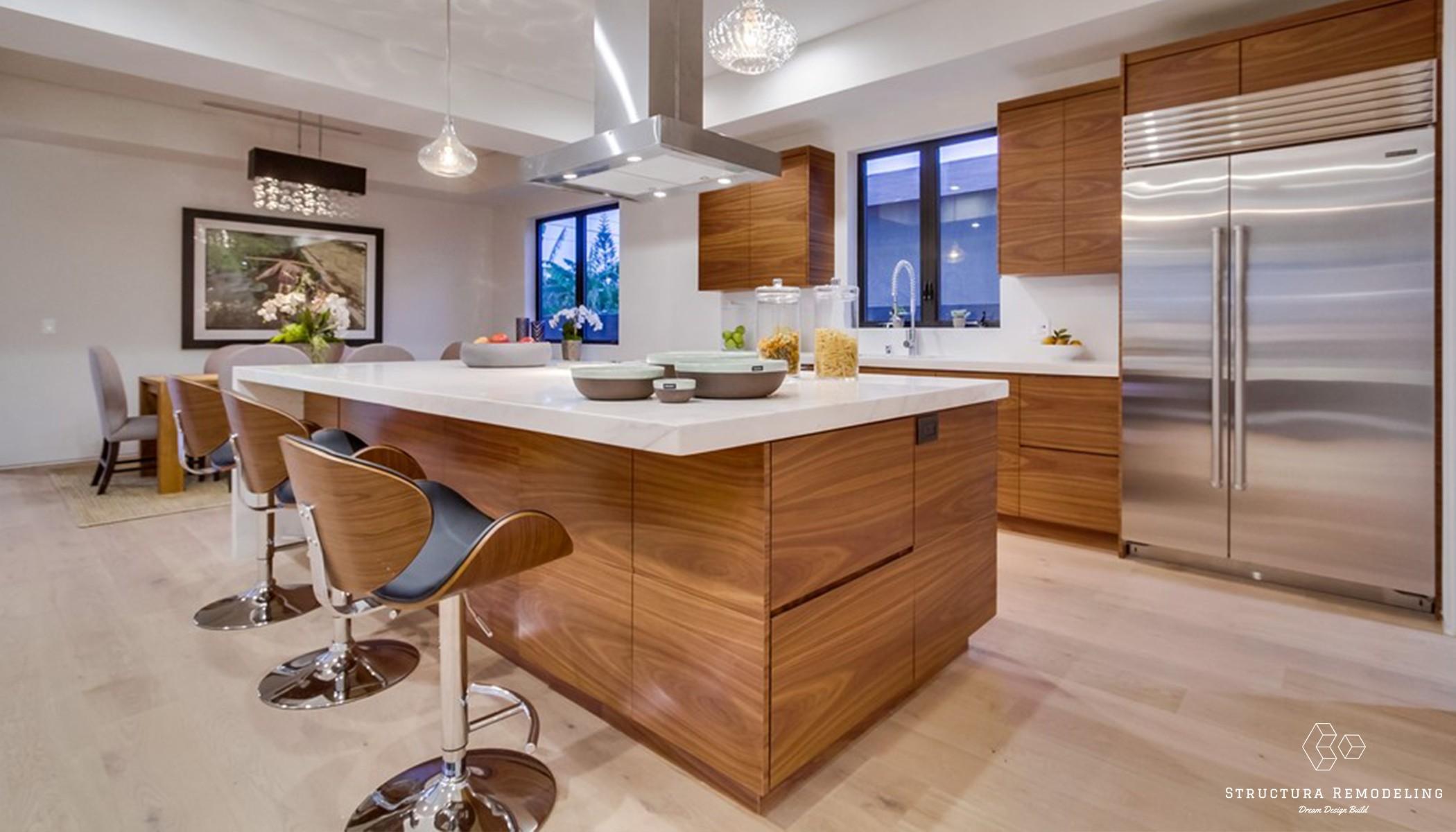 Imagine how it would feel to have this beautiful kitchen design in your home. Can you see your friends and family filling the matching wood chrome and leather bar stools? The clean-lined fronts of the kitchen cabinetry and the kitchen island add a next-level style to this overall design.
2.Teak and sleek! This kitchen island idea showcases a bright and open flow.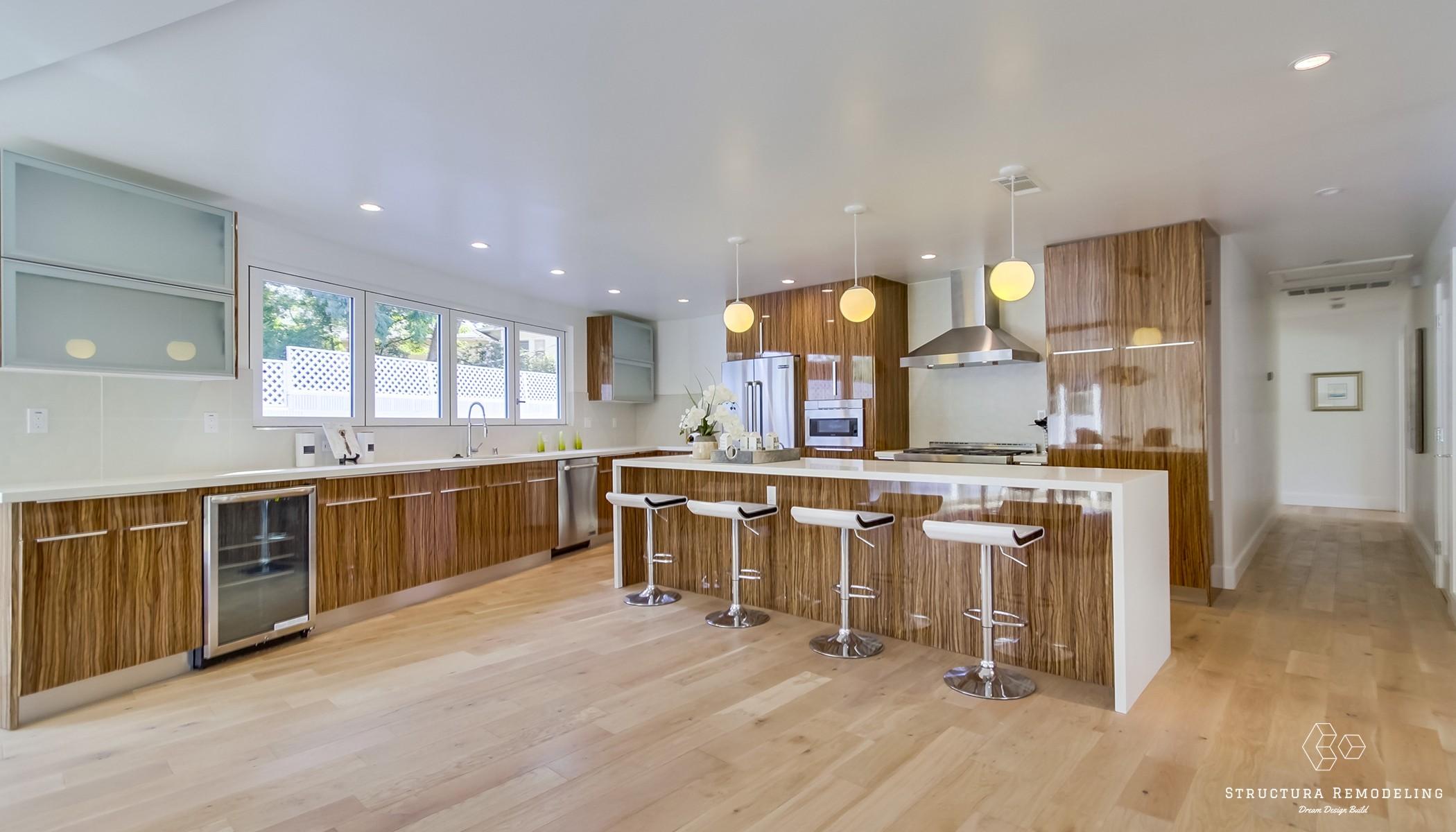 Notice : how the pulls on the kitchen cabinetrymatch the accents of the kitchen island stools. The clean lines of the white kitchen countertop against the white titles, and the balance created by the lighter wood flooring choice…so elegant!
3.Red and loving it! Feeling the style…this kitchen island idea accented by a pop of color.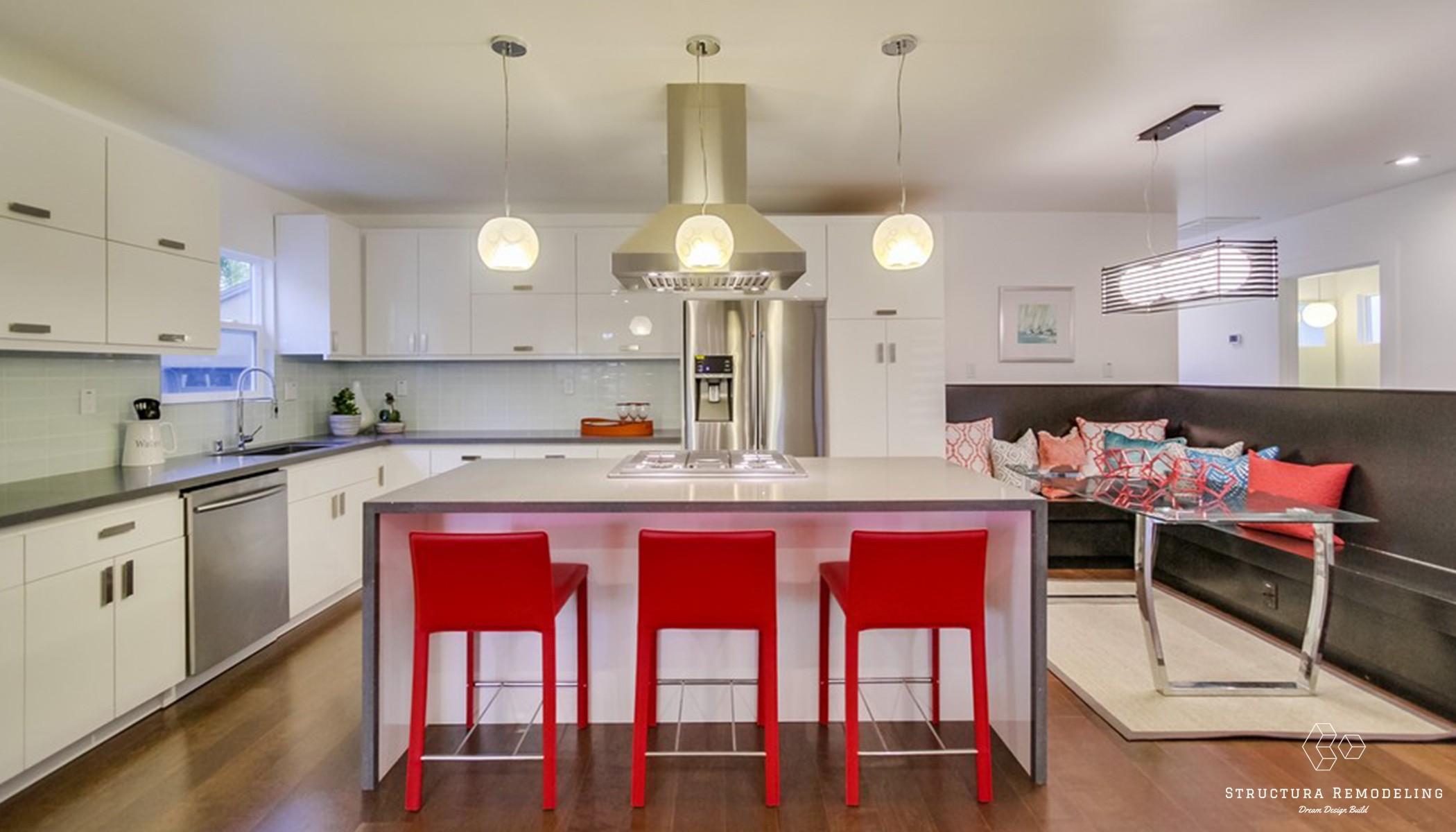 Here's a great renovation tip. When it comes to your kitchen remodel you can create a huge wow factor by adding colorful accents. Inside this LA kitchen, you see how the pop of red that surrounds this two-toned kitchen island up-levels the playfulness of the design. A smart and timeless approach when you want to add a little bit more fun to your kitchen design.
4.Dark woods accents, exposed beams and wine! Elegant and perfect for a wine lover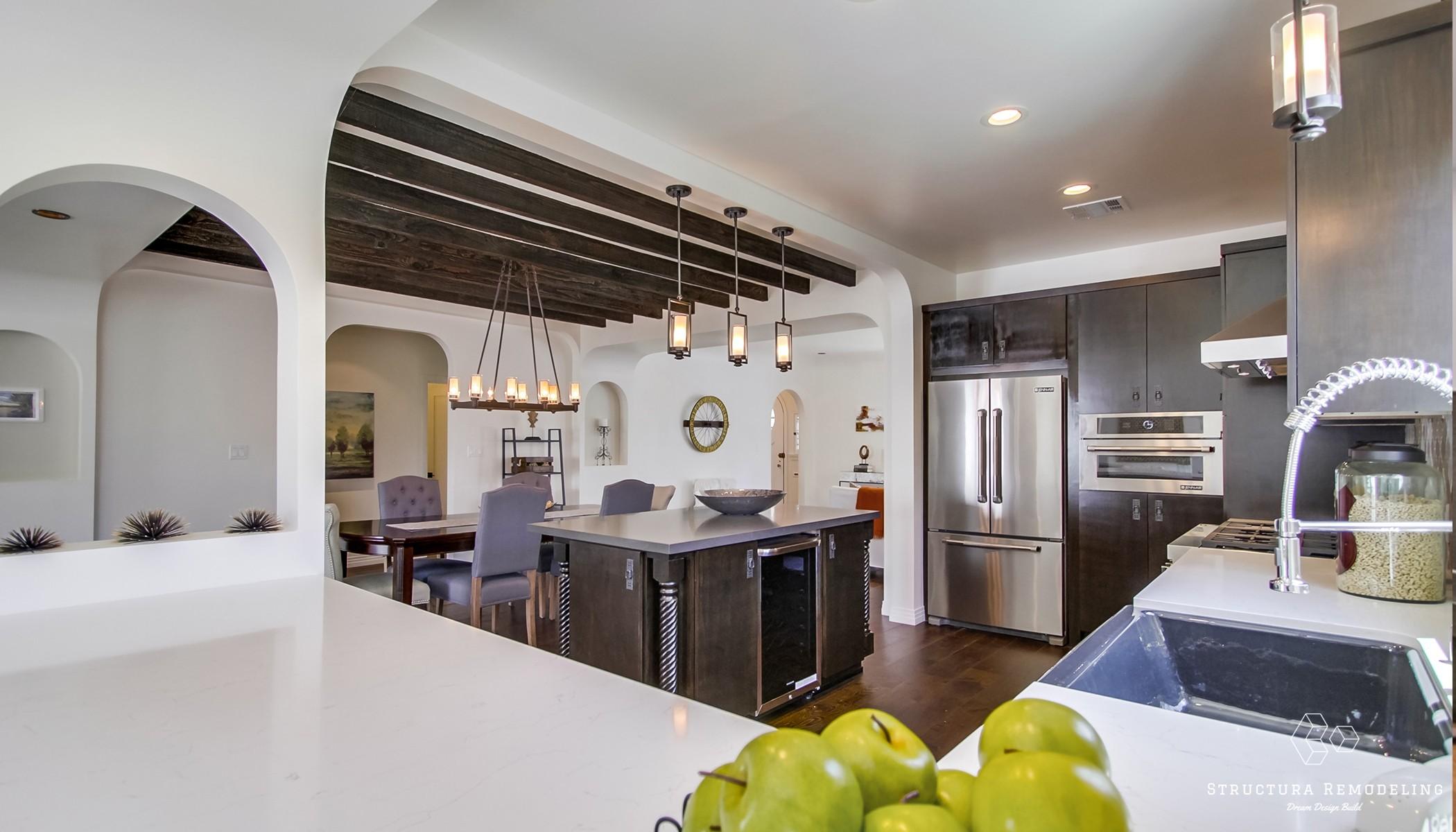 Build, design and dream. When it comes to this kitchen island it's about the little details. Notice the metal accents and of course who could overlook this gorgeous built-in chrome wine cooler. This kitchen design would certainly be a great remedy for that pesky kitchen envy.
Hopefully, this helped get your renovation ideas flowing. If you're in the Greater LA area and are looking for support to begin a kitchen remodeling projectknow that Structura Remodeling is here for you. There is no project too small and no dream too big. Free consultations are available today!