The hippest design trends in general contracting for 2020
It's a New Year! Did you know that 2020 has a theme? That's right 2020 is all about clarity of vision. Now, as a general contractor serving the Los Angeles area our job is to keep you in the know. We have spent some time exploring the latest design trends of 2020 and have some great items to share that will level-up your living space.
1. Built-In Storage: Transform your Master Bedroom into a Master Suite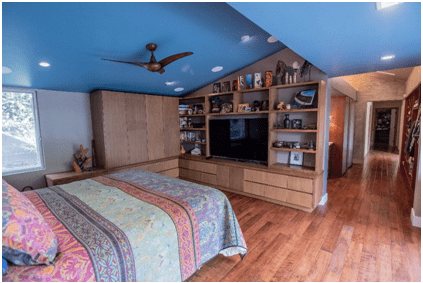 What you see here in this Los Angeles master bedroom remodel is built-in storage that has it all…style and function. The finish applied on this hand-built custom storage unit adds a natural pop to this serene space. The unit also does a great job of leading your eye into the newly remodeled master bathroom.
2. Arches: Open the space in your kitchen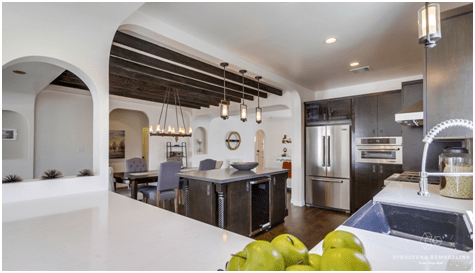 It's incredible how much an archway can open living space. Here you're seeing this design trend represented within a newly remodeled Los Angeles kitchen.This Greek-inspired design trend is all the rage for 2020 general contractors in Los Angeles. If you want to experiment with your living space first, before making structural changes try an archway shaped mirror in the space to see how that shifts the lines of the room design.
3. Accent Tiles: Make an impact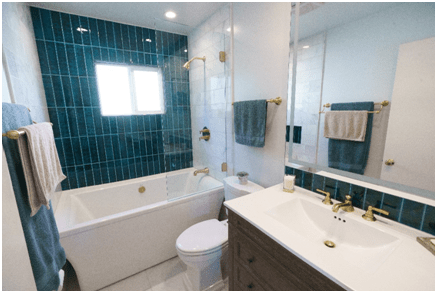 The tile trend is going strong in 2020. Here we've dove into a newly renovated bathroomin Santa Monica. Notice the tie in between the tile behind the mirror and the tile wall…. creates unity and impact all at the same time. You easily renovate a living space by working with accent tile. As expert general contracts in Los Angeles, we have worked tile into many designs including kitchen remodels, room additions, fireplaces, accent walls, and garage conversions. Play with tile and add an explosive pop to your design.
4. Open Air: bring the outdoors indoors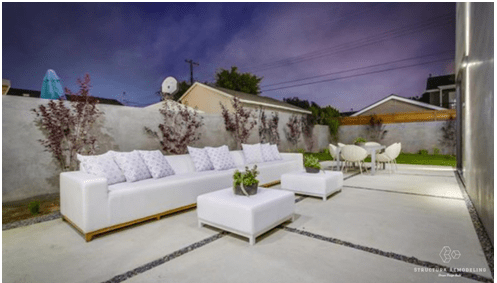 A timeless design trend that is certainly continuing to expand in 2020 is outdoor living spaces. You can dramatically expand your home by properly utilizing your property. Here you'll see an example of a cozy outdoor living room in Los Angeles.Whether it's a patio remodel, adding a deck, converting your garage or building a sunroom California living is the perfect match for open air.
Hopefully, you found these pro-tips to be helpful when looking into the latest and design trends. Another design that is currently trending within Los Angeles based general contractors is modern wood paneling. Just recently while attending a contractor's convention in Las Vegas we found some incredible material that we'll be including in our upcoming 3D designs…stay tuned, and if you'd like to take advantage of having a member of the Structura Remodeling team join you for a free in-house consultation feel invited to get in touch with us today! No job is too small, and no remodeling dream is too big!