Ready to create more living space in your home this year?
For your home, this New Year could mean a new living space. Have you found yourself dreaming about that romantic master bedroom suite, or perhaps a bathroom addition? Maybe it's been an additional dwelling or ADU that you've been dreaming of. Whatever living space upgrade has been on your wish-list it's important to have an idea of the average contractor quotes in Los Angeles.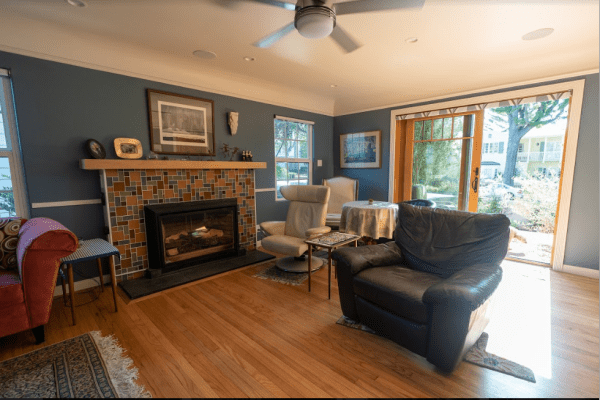 Los Angeles Room Renovation Cost Factors
There are a few key things to consider when researching the cost of room addition in Los Angeles

1. Room Size – The size of your room will dictate the cost of materials and labor necessary to complete a renovation. Once you know your room dimensions, you can estimate the pricing for flooring, cabinets, etc. This is where you have the most opportunity to control the budget. Whether you choose high-end, median-priced, or budget fixtures, cabinetry, and flooring will determine the pricing of your room remodel. The average budget for a room addition in Los Angeles is about $285.00 per square Foot.
2. Room Type –
What type of room are you adding? A bedroom, family room or sunroom will cost less than a bathroom or kitchen because of the added expenses of electric, plumbing, and cabinetry and fixtures. The average cost of a mid-priced bathroom in Los Angeles is $22,000-$30,000. A high-end bathroom in Los Angeles is about $55,000-$75,000.
3. Room Level –
Are you adding a ground floor addition to an existing room? Are you thinking of a stand-alone guest room or workspace? Maybe a She Shed? Each one has different requirements for foundation work and permitting.
4. Second Story Addition –
IF you are planning to add a second story addition to your home prepare to double your budget. Building up is more expensive. You have a more complex demolition and need to address additional structural issues. It requires hiring an Engineer to draw the plans for adding support beams, the additional foundation work needed, rebuilding the roof, and where the staircase will go. You may also have to consider a temporary living situation while the construction is progressing. Its difficult to live in a construction zone and relocating until the new supports and roof is in place may be a more comfortable and safer option.
5. Los Angeles Trends –
Know what's going on in your neighborhood. If you plan to stay in your house for the next thirty years, then It's ok to add on to your home's square footage anything that make you happy. If you plan to sell within the next five to ten years, find out what additions are popular and highly valued in your neighborhood. Is everyone adding on Granny Flats or separate workspaces? Maybe the trend is large master bedroom suites or home theatres? Go to a few open houses or check with a local realtor. They should be happy to help. After all, you could be a future client.
6. Budget –
Again, your choices will affect your budget. The square footage and the type of space you are building will determine your budget. Kitchens are more expensive than bedrooms. Second floor additions are more expensive than first floor additions. Flooring, fixtures, and finishing's will add to the budget as well as your furnishings. Remember always to have a 10-15% contingency plan for unexpected expenses. For example, if you open up the walls and find plumbing or electrical that is not up to code it will needs to be replaced. This is common in renovation projects.
How to Feel Confident in Hiring a Contractor
Hiring a contractor can be a confusing process. You hear stories from friends and family about frustrating experiences they had in hiring the wrong contractor. Here is how to avoid the mistake of hiring the wrong contractor.


Check credentials- California has specific requirements for Contractors. Make sure that anyone you hire is licensed, insured, and bonded. Check online with the Contractors State License Board website. Also, if you are a member of Angie's list, you can check with them.
Online review and referrals- Make sure the contractor has been in business for at least five years so you can check their track record with customers and the Better Business Bureau. Business owners can buy online reviews, so make sure they are from actual customers. Speak to neighbors and friends. Get referrals from satisfied customers.
Get three bids to compare. – The more specific you can be about your choices for cabinets, fixtures, flooring, the more accurate the bids will be. You have to be able to compare apples with apples. If you get a low-ball bid, ask the right questions to see what's included and what's not. What is their experience? Do they have licensed electricians and plumbers on staff?
Tips for hiring a Room Addition or Remodeling Contractor in Los Angeles
When you're working with a Los Angeles local contractor, you'll notice that companies have different ways of pricing their renovations. When remodeling your living space there are three components that will ultimately affect your quote:


the total square footage or size of the addition.
the fixtures and finishes that you'd like to see utilized within your new living space.
the building materials.
These elements are exactly why we offer
free in-home consultations
to assess room additions in Los Angeles.
If you commission a professional general contractor, who has expert experience with room remodel, the average cost of room addition in the Los Angeles area would be starting at $285.00 per square foot of added living space.
So, for example, if you got a permit to add 300 square feet of additional living space that investment is roughly around $60,000 before any final features are added to your new room. This investment will cover all the professional components of the renovation such as any additions to your home's foundation, framing, windows and doors, insulation and roofing to match the existing house. The electrical work would be included as well but there could be some projected savings if your room addition is, for example, a breezeway, sunroom or
garage conversion
without the need for electrical outlets.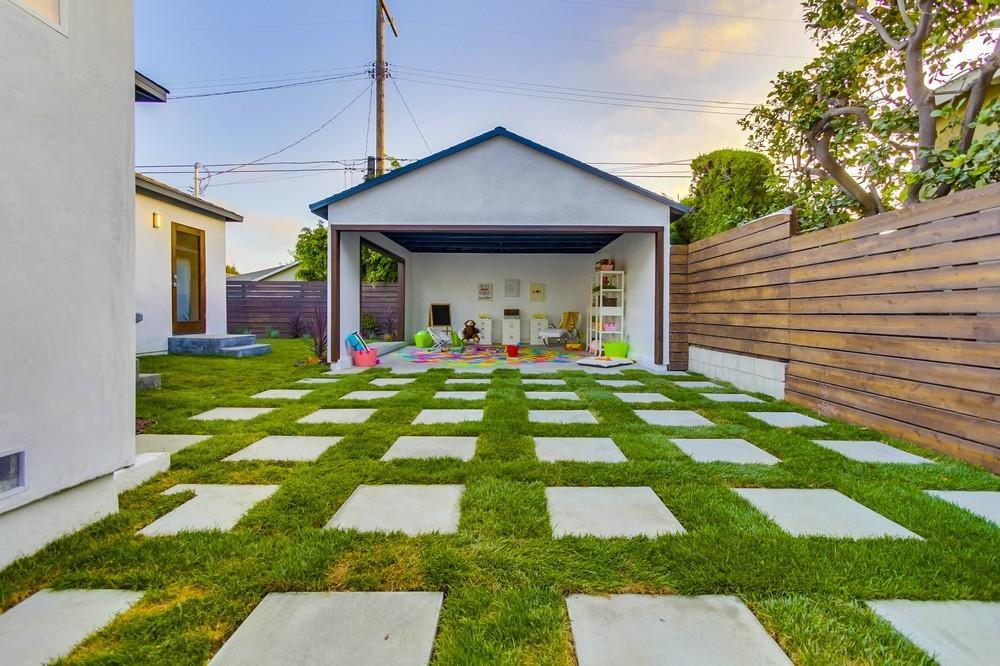 This projection gives you a brand-new living space built professionally within your home. Now comes the steps you'll need to take to fill that space with epic style while keeping price in mind. Did you know that we also offering
financing for our clients?
Just in case you're looking for a way to make your renovation dreams come true, while honoring a budget.
With a room addition in Los Angeles, you'll find that the two largest investments will be plumbing and electric. Make sure you are completely clear on your general contractor's plans and layout for the additional living space so you can keep an accurate read of the price. The last thing to explore is your amenities. What type of flooring, windows, fixtures, and furnishing do you plan to include?
Once you've taken all these elements into consideration, you'll have your average price range for a room addition in Los Angeles. As professional contractors, we suggest you budget between $40,000 and $80,000.00 to upgrade your living space. Remember when you invest in your home, you enhance your property value immediately and invest in your family's future.
Happy renovating! If you like to have one of the team members from Structura Remodeling out to your home for a
free in-house consultation