California Designs that increase the value of your home
Owning a home in California, especially in Los Angeles presents an exciting investment opportunity. By exploring designs and renovations that increase the value of your home the estimate of return on your investment can set your entire family up for success.
The key to success when looking to increase the value of your Los Angeles home is knowing the right contractors and pinpointing the right renovation projects to help you achieve your goals. In this article, we'll explore the top projects that if targeted correctly and having the workflow managed by the right companies, you'll be able to transform your home's curb appeal and add expansive value to your property while keeping cost in mind.
Remember, when it comes to renovations even smaller projects will help you meet your goals.Here are some focus projects that will help you to pour some love into your California home.
1. Backyard, Garage and Sunroom Renovations: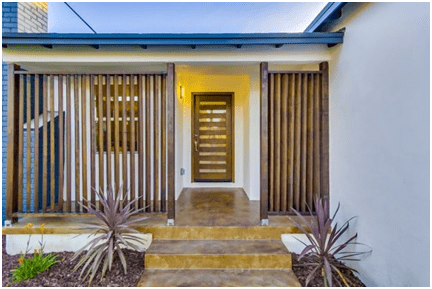 When it comes to increasing the value of your home, curb appeal is a key factor. When you add small touches such as up-leveling the garden with drought-resistant plants, updated the fixtures on the entryway of your Los Angeles home, adding a deck or even converting your garage into a studio or playroom space you can expect to see a return of your investment.
Here are a few suggested designs to increase the value of your home:
-Add nature and incorporate wood accents.
– Garden upgrades: add low maintenance plants and flowers.
– Add a new front door with windows to increase your Los Angeles home's natural lighting
-Create a sunroom where you can comfortably spend time outdoors year-round.
-give your existing garage space a new purpose. By converting unused garage space into a home office, playroom or studio the value of your home will increase because you've expanded the usable living space.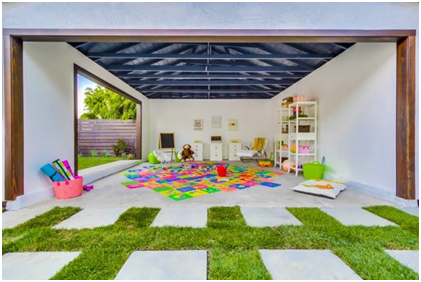 2. Kitchen Renovations: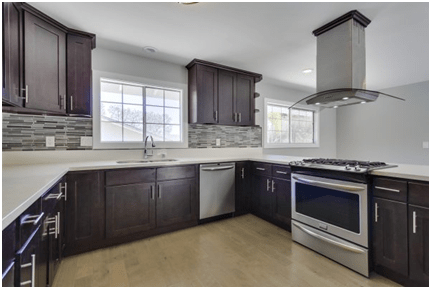 The kitchen is the heart of your home. In California and especially in Los Angeleshaving a modern kitchen with updated appliances, a good flow into the living space of the home, and a unique style is essential to increasing the value of your home.
Here are a few high-value design suggestions when renovating your kitchen:
-Add stainless steel appliances
– Update the faces of your kitchen cabinets. Make sure that when working with your contractor you get an estimate for a few types of wood. It's important that the wood selected flows well with the design presented throughout the rest of your California home.
-During renovations, look for opportunities to open the space and flow of your kitchen. Perhaps that looks like adding a floating hood over your stovetop.
3. Bathroom Renovations: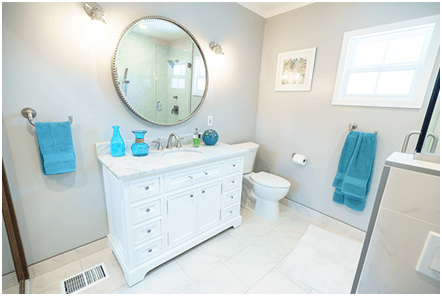 Your bathroom is another key element of up-leveling the design and increasing the value of your home. Often, especially in some of the Los Angeles homes that were built in the '40s and '50s the bathroom could use an update. When looking at design ideas to increase the value in your bathroom It's important to think timeless. Having a clean-lined design can also help streamline the cost of your bathroom renovation project.
Here's are some of the top design suggestions to dial up the volume on the value of your bathroom:
-Consider investing in a walk-in shower or walk-in accessible bathtub. Preparing your bathroom to age with your family, or potentially welcome a new elder homeowner will certainly dramatically increase the value of your Los Angeles home.
– Amplify your bathroom's natural lighting. A great way to do this is by adding a larger vanity mirror.
-Stick with lighter paint colors. You can easily expand the feeling of a bathroom space by sticking to light paint colors and then adding bolder color accents with towels, or artwork.
-If you're remodeling the master bathroom, you'll want to investigate the cost of twin skins. Your contractor will agree it's highly valuable to make room for two in a master bathroom design.
As a Los Angeles homeowner we cannot stress enough it's so important to dream…design and builds the value of your California home. If you make investments into a few key areas within your home the value will continue to grow and grow. The team at Structura Remodeling is here to help. No job is too small and with over 16 years of experience, our team is ready to serve all your remodeling needs. Ready to receive an estimate? Schedule your free in-home consultation today.