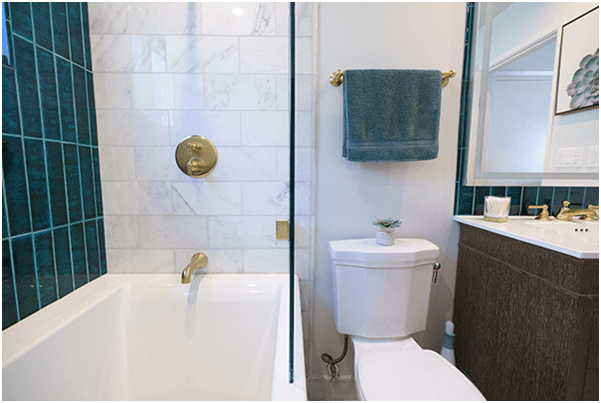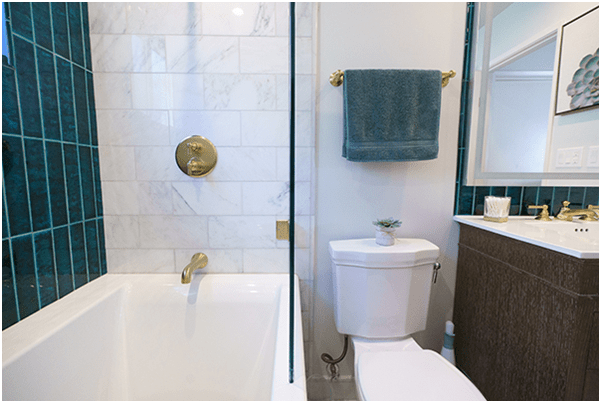 Our Client was ready for a bathroom remodeling in Santa Monica. It had gotten to the point where they could no longer use the bathroom. It was in such disarray. The thought of going through a Bathroom Renovation for their Santa Monica home was daunting. They had specific ideas that were going to be challenging to implement in the space they had.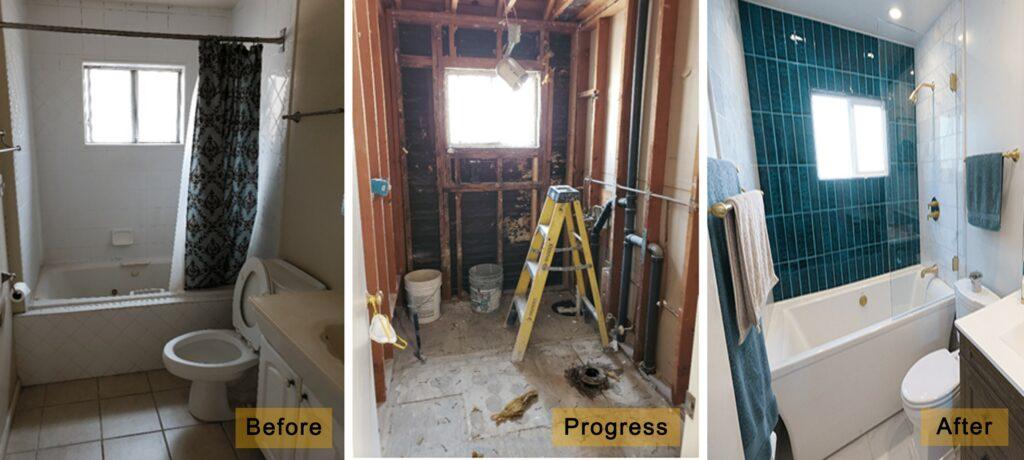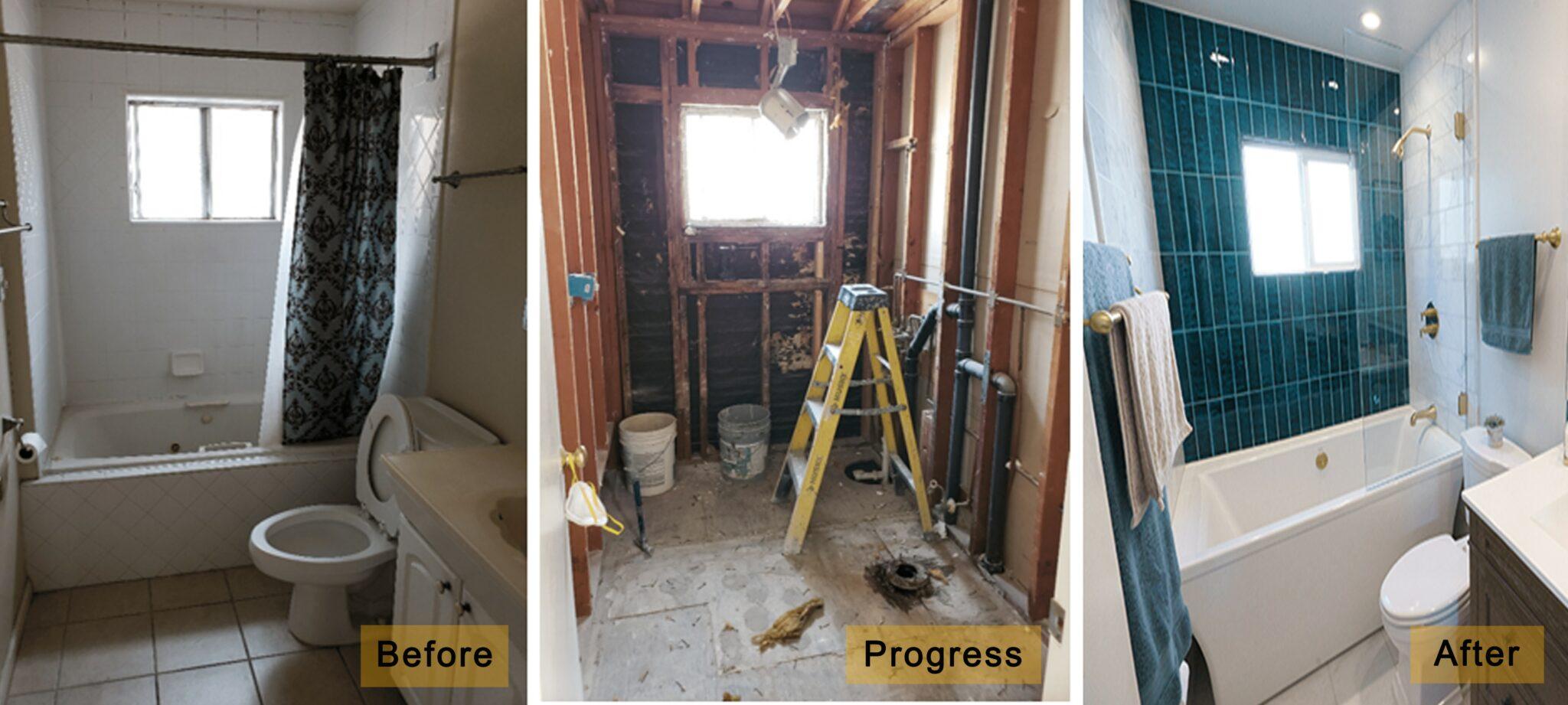 One of the client's main wishes was to install a large, free-standing soaking tub in the limited space.
They were so pleased that we were able to find a solution that was functional and beautiful.
Challenge- The bathroom contractors and the design team had to create a solution for fitting the free-standing tub into the old shower space and still having adequate space for the rest of the bathroom storage and functionality.
Here are some feature photos of the finished project. The choice of tile created the restful spa environment that they were looking to achieve. They loved the elegant and timeless bathroom remodeling features for their Santa Monica home. This Los Angeles Bathroom Renovation will serve them for many years to come.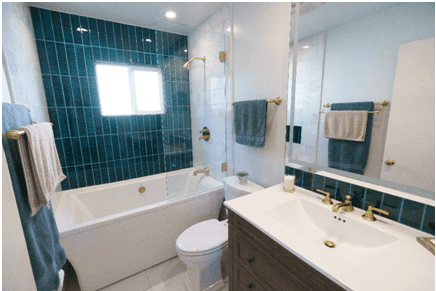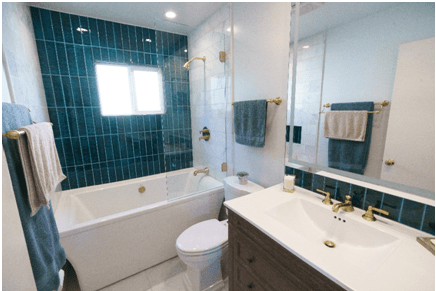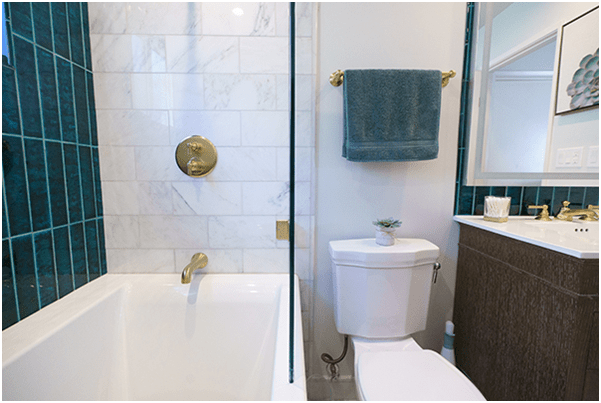 The Client was very satisfied with how our bathroom design team fulfilled the brief. OF course, they are in love with their free-standing tub. They loved the experience of working with Structura Remodeling. Especially the extraordinary level of attention to detail and craftsmanship. The client said that the team was very respectful, always cleaned up, and were easy to communicate with. Since she worked from home, there was a concern about the project being too invasive. That was never a problem. They always showed up on time and delivered on all their design promises.
WATCH THE TESTIMONIAL BELOW
YELP REVIEW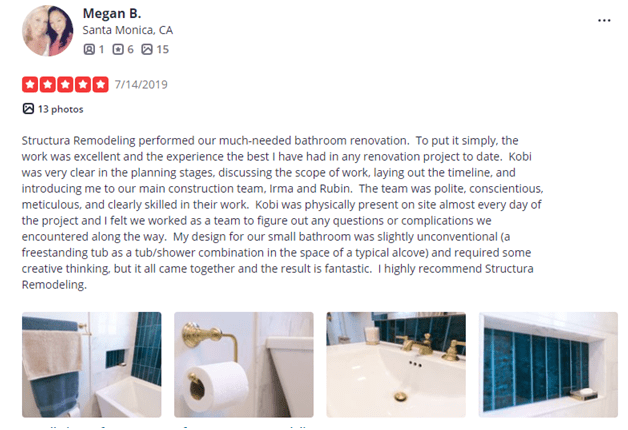 Call Today 800-922-4613 for a free in-home estimate. Structura is the top bathroom remodeling contractor in Los Angeles. With more than Sixteen years of experience serving the Los Angeles community. Work with The Structura Design Team to create the bathroom of your dreams. It's more affordable than you think. Ask about o down and interest-free financing.